Reduce stress on your vacuum pump
The scavenger on your anesthesia machine is always running whether it's in use or not causing the vacuum pump system to run continuously. Installing the AGR Scavenger cuts vacuum pump runtime in half because it only draws vacuum when the machine is in use during a procedure increasing the life span of the vacuum system which in turn reduces facility costs.
Keeping your procedure rooms free of wafting anesthesia
Removing and collecting potentially harmful gases so they are not breathed in by your employees is of the utmost importance. We want to help you keep your people out of harm's way so we've made sure to always have scavenging systems available for sale or rent. Let's have a conversation about the hardware, parts or legal requirements to scavenge waste gases and maintain a clean, safe workplace.
Dynamic Gas Scavenging System (DGSS®)
The DGSS is a waste anesthetic gas scavenger interface — an attachment to any anesthesia machine —that makes the scavenging of waste anesthetics energy-efficient and cost-effective. It has completed the FDA 510(k) notification process and is available for sale or rent.
Download the DGSS Literature PDF here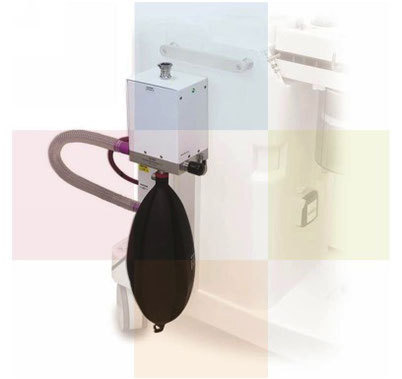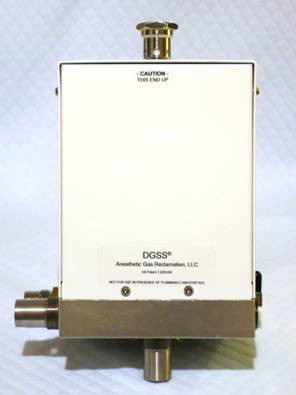 Anesthesia Equipment Rental is Possible
Are you wondering if renting is right for your facility? It certainly can be.